Romania Offroad Travel
Romania Offroad Travel
Required Time: minimum 13 Days
Period of travel: May until November
Distance: ca. 2550 KM
Summary: This route runs through the Semenic, then through the Carpathians and at least through the Apuseni Mountains. The route touches the Bran Castle (Dracula), fortified churches and many monasteries.
Romania

.....

this tour

is a

tidbit for all

off-road

drivers

, whether

with

the travel-

enduro

,

Enduro

or

SUVs

.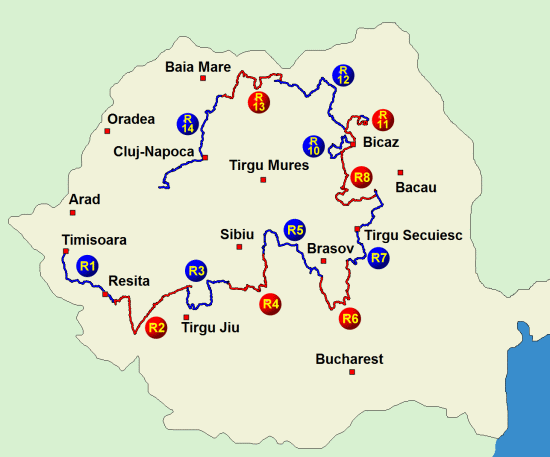 In the following report we want to bring Romania to you a little bit closer. If you have a travel enduro, Enduro or a car (4x4) and 2 weeks time has a good starting position for a perfect travel. 2 weeks through the Carpathian Mountains on mostly lonely roads, past monasteries, fortified churches and over high mountain passes on gravel or tar, all this you get here. Also the people we met were all very helpful. We have never had any problems finding a pension or a hotel, also locations where you can eat cheap, plentiful and very good.
We have put together a itinerary for 2 weeks, with daily stages between 200 - 300 KM.
All overnight possibilities are guesthouses or hotels, alternative there are also in some places, romantic cottages for rent (see also accommodation).
We hope we can bring to you this great off-road country a little closer.
For us it´s .... - Romania we come often ---.
But also in Romania, many roads will be tarred, so we have to rework and update, if necessary, find new routes for our Offroad books.
Maybe here's a small note on our route assessment: It is always difficult to assess a distance, because it could be that we travel the route after a long period of drought, and have made an assessment that later in the case of other weather conditions no longer match.The routes of the region, we make on a KTM 640 Adventure, a KTM 950 and a small off-roader Quadix 4x4 (always 2 Persons).
Route: This trip goes from Timisoara to the south

Difficulty: no difficulty


Route length: 221 KM
Route: We go through the land and cross a class pass.
Difficulty: no difficulty

Length of the route: 223 KM
Route: A luxurious Hotel and a gravelled pass par excellence


Difficulty: gravel


Length of the route: 174 KM
Route:

From

our

guesthouse

goes

to the south

via one of

10

most beautiful

passes of the

earth

.


Difficulty: gravel road


Length of the route: 178 KM
Route: Itinerary through fortified churches to the Castle Dracul and to the best ski Resort of Romania.

Difficulty: none


Length of the route: 178 KM
Route:

Visit the

famous

castle

in

Romania

,

then it goes

on

gravel roads

back north

.


Difficulty: light gravel roads


Length of the route: 166 KM
Route: We drive direction North, along carpathian mountains

Difficulty: beautiful offroad track


Length of the route: 182 KM
Route: This trip cross the Carphatians

Difficulty: Gravel and fields roads


Streckenlänge: 221 KM
Route: Hoch geht es bis zum größten Stausee von Rumänien.


Difficulty: only slight gravel


Length of the Route: 195 KM
Route: We drive up to Borsa

Difficulty: none

Length of the route: 230 KM
Route: Along the ukrainian border to the south


Difficulty: Gravel, stony road with beautiful views
Length of the route: 193 KM
Route: We drive to the south to the Apuseni mountains.

Difficulty: Tarred roads with short gravel sections


Length of the route: 237 KM
Here we have some accommodation from our Offroad Travel Book through Romania selected and compiled. It is a mixture of hotels or guesthouses. At each end of the day there are several accommodation options in various price classes, with the most expensive accommodation 50 Euro for 2 persons.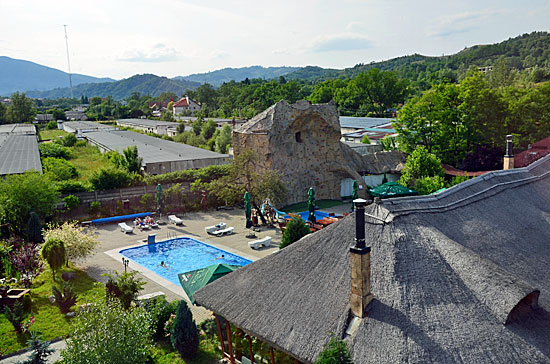 Luxurious hotel

with a swimming pool

,

restaurant and at the

top floor, a

bar

with hundreds

,

rare minerals

. Double room from 25 Euro.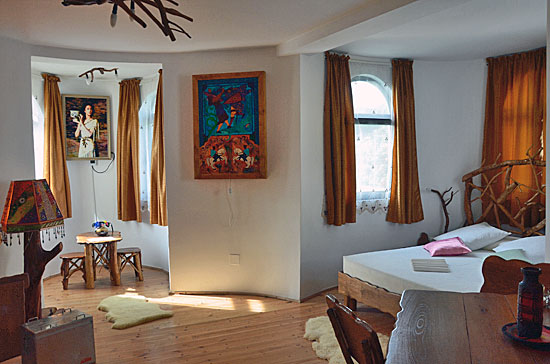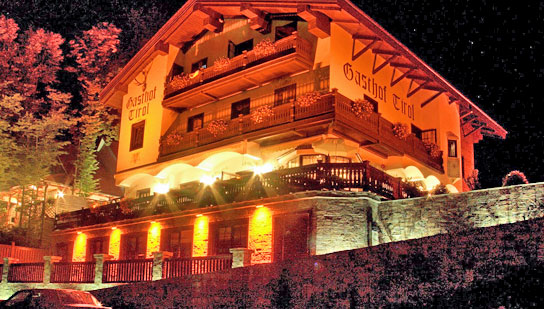 Not only in Austria is a hotel Tirol, NO in Romania you can stay here for 40 Euro (2persons).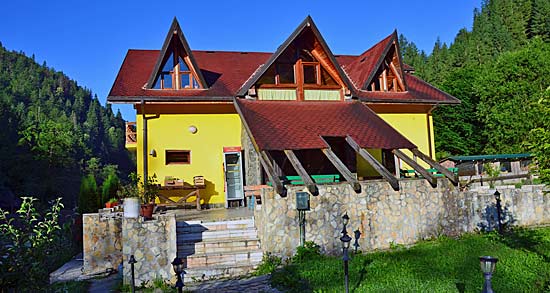 Class guesthouse, located in a valley, food cooks the owner, specialty fish from the river next to it. Here you can also overnight in the garden in your off-roader. The most sumptuous breakfast was here.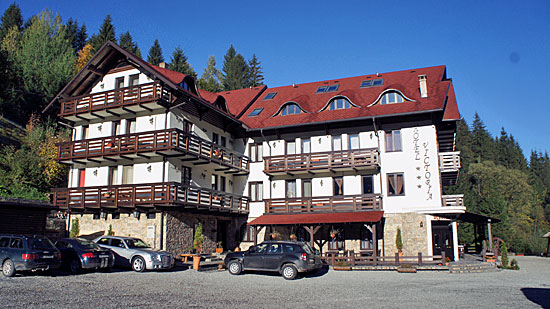 A great

***

star hotel

with

very

good food

and entertainment

.

Located

on a small hill

,

with great views

.

Culinary

you will be

spoiled

!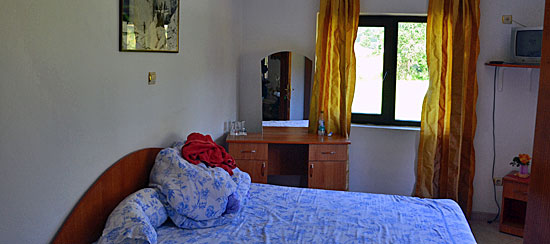 A guesthouse with Italien owner in a small village. Here you get paste and other Italien specialities.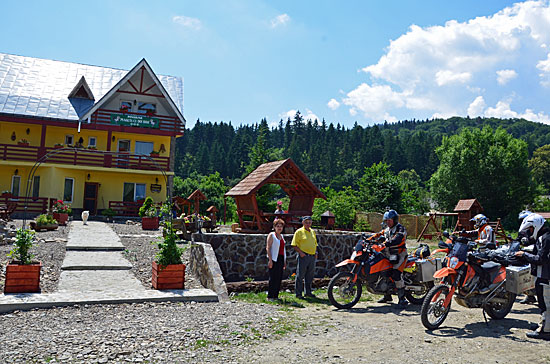 Very nice guesthouse not far from the major monasteries in Romania, very good food and very hospitable. When you are here you always want´s to stay longer ....

Hotel in the northern part of Romania for 25 - 30 Euro (2 Persons) with big rooms, Restaurant and secured parking.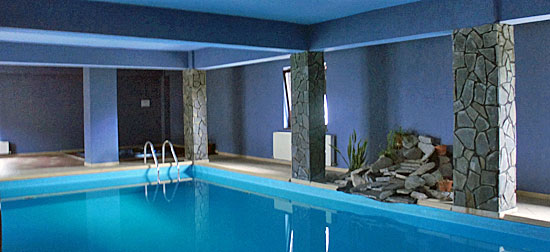 Big, nice, comfortable Guesthouse near Sinaia mit swimmingpool, restaurant, garden e.g. Not far from the Castle Peles (from 40€ for 2 Persons).

Simply guesthouse with campingplace in the garden in a little village, near carpathian mountains.
Onlineshop EN Tourbook Romania Offroad
Detailed route descriptions of 13 offroad routes with sketch and sights so that it can also be used whitout GPS device.
Travelbook (Tourbook) in DIN A5

GPS-Data CD

As an option, there is a CD with the GPS routes and the most important points as accommodations (camping), gas stations and tourist sites as POI's on it
click here

USB flash drive (4 GB)

However, the file contents of the USB stick is the same as on the data disc, the USB stick can be used again later.
click here

Micro-SD card (2GB) only for Garmin device


The Micro-SD Card is only compatible for Garmin devices. She contents all the GPS data and the overlay routes. The card need only to be insert in a garmin device and you can drive on. click here