route length: 25 KM
Max Height: 1390 Meter
particularity: Tolle Gegend, einfach zu fahren, auch ohne Allrad.

Driven with a KTM 690 (2 Persons) and 4x4 Quadix e.g.

Important information to the symbols click here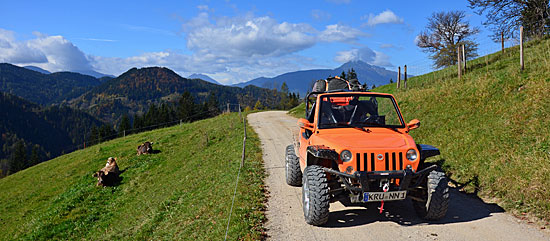 Route Description
At the beginning, the gravel tour leads along a river, then the path leads up the hill to a stop sign. The last 700 meters to the top you have to hiking, but you will be compensated with a great view of the valley.

Then the route continues
to smaller
pastures
around
the mountain

Where:
Slovenia / North
Route Length:
about 25 KM
Difficulty:
Alm route slightly
Gas station:
When the tour starts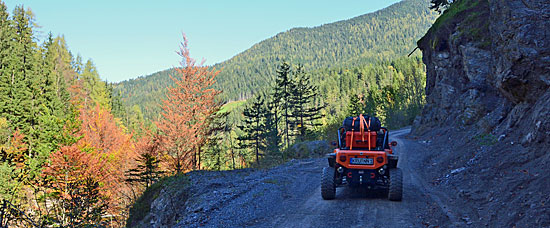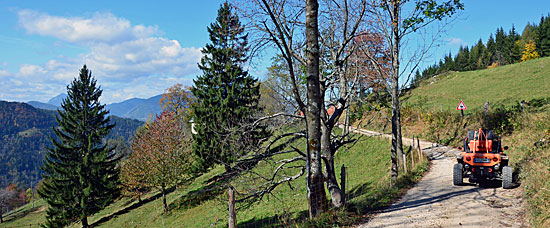 Onlineshop EN Tourbook Slovenia Offroad
Detailed route descriptions of 17 offroad routes  with sketch and sights so that it can also be used whitout GPS device.
Travelbook (Tourbook) in DIN A5 

GPS-Data CD

As an option, there is a CD with the GPS routes and the most important points as accommodations (camping), gas stations and tourist sites as POI's on it
click here

USB flash drive (4 GB)

However, the file contents of the USB stick is the same as on the data disc, the USB stick can be used again later.
 click here

Micro-SD card (2GB) only for Garmin device


The Micro-SD Card is only compatible for Garmin devices. She contents all the GPS data and the overlay routes. The card need only to be insert in a garmin device and you can drive on. click here